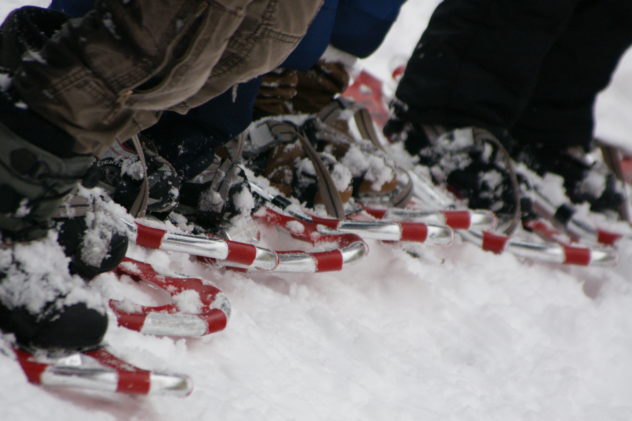 Winter is no time to stay indoors!
SnowSchool is one of the Montana Discovery Foundation's trademark programs. Running December to March, we bring people of all ages out on snowshoeing adventures in the forest. Each year we teach upwards of 2,000 students from local schools atop snowshoes and we provide many public programs for students of all ages!
Teachers can sign up for SnowSchool through a form on the blog section of our website. For all questions, please email rskeldon@fs.fed.us. We have dates available 3-4 days per week from early December through early March. Schools can collectively sign up for 2 days each winter!
Look for our public events every season – we provide all the snowshoes, instruction and some nature interpretation!
Our public events for 2018 will be:
Sunday, January 7th at 1pm – Moose Creek Cabin open house and snowshoe hikes
Sunday, January 28th at 3pm – snowshoe hike on Flesher Pass
Saturday, February 10th – Snowshoe or Ski into Charter Oak Mill and Mine