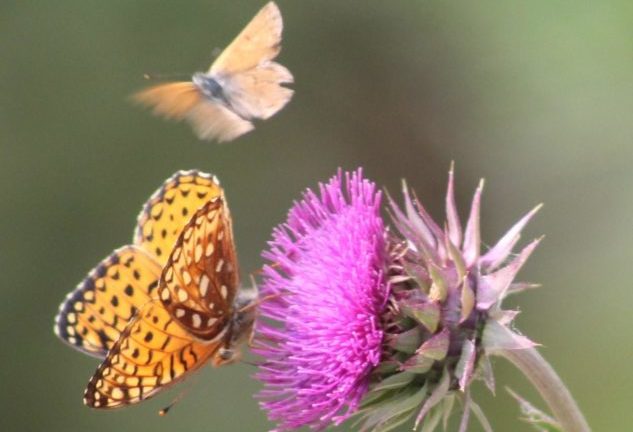 The Master Naturalist Program has been running in Helena for two years! Led by Montana Fish, Wildlife and Parks and the Montana Discovery Foundation, our partners the Helena-Lewis and Clark National Forest, Montana Land Reliance, Montana Natural Heritage Program, Montana Native Plant Society and Helena Garden Club have made the course a great success. We spend a week using public lands as our classroom, learning about plants, animals and the interrelated ecology between.
Mark your calendar for next year's Master Naturalist Class – the tentative dates will be June 25-29, 2018.
---
Sample Schedule – from the 2017 Master Naturalist Class:
Monday – Habitat Day
8:00am to 4:30pm
Meet at MT WILD 2668 Broadwater Ave, 444-9944
Discover Montana's ecosystems!
Nature Interpretation
Meet the native plants at MT WILD with Sue Leferink
Learn about Helena's mountain vegetation through plant ID in the field.   Join experts from the Helena National Forest and the MT Discovery Foundation and conduct vegetation plot studies on Mount Helena
Tuesday – Fish & Wildlife Day
7:00am to 4:00pm
At MT WILD
Bird survey at Spring Meadow Lake State Park. Learn the basics of bird identification and how to start your own citizen scientist survey through collecting data that will aid the scientific community.
Birds of prey Lisa Rhodin, MT WILD's Wildlife Rehabilitation Center
Learn about the Mammals through skull, track, fur identification
Living with Carnivores  Laurie Wolf, FWP
Discover Montana's Native Fish  Ryan Schmaltz, FWP
Wednesday – Elkhorn Mountain Tour
7:00 am to 4:00 pm
Meet at MT WILD then head out for the field trip
Amphibian survey Matt Bell (Montana Land Reliance) will lead this scientific investigation.
Explore Strawberry Lookout Learn About Fire Ecology and Forest Succession
Learn about insects 
Thursday and Friday – Explore Overnight!
Leave MT WILD 10:00 am Thursday 23rd
Beartooth Wildlife Management Area (WMA)
Travel to the Beartooth WMA – stay in the cabins!
Managing the Landscape – Public Land Management and Conservation Easements – FWP, HLCNF, MT Land Reliance
Aquatic insects, take a plant hike, bird survey
Listening to BATS
Interpreting nature to others